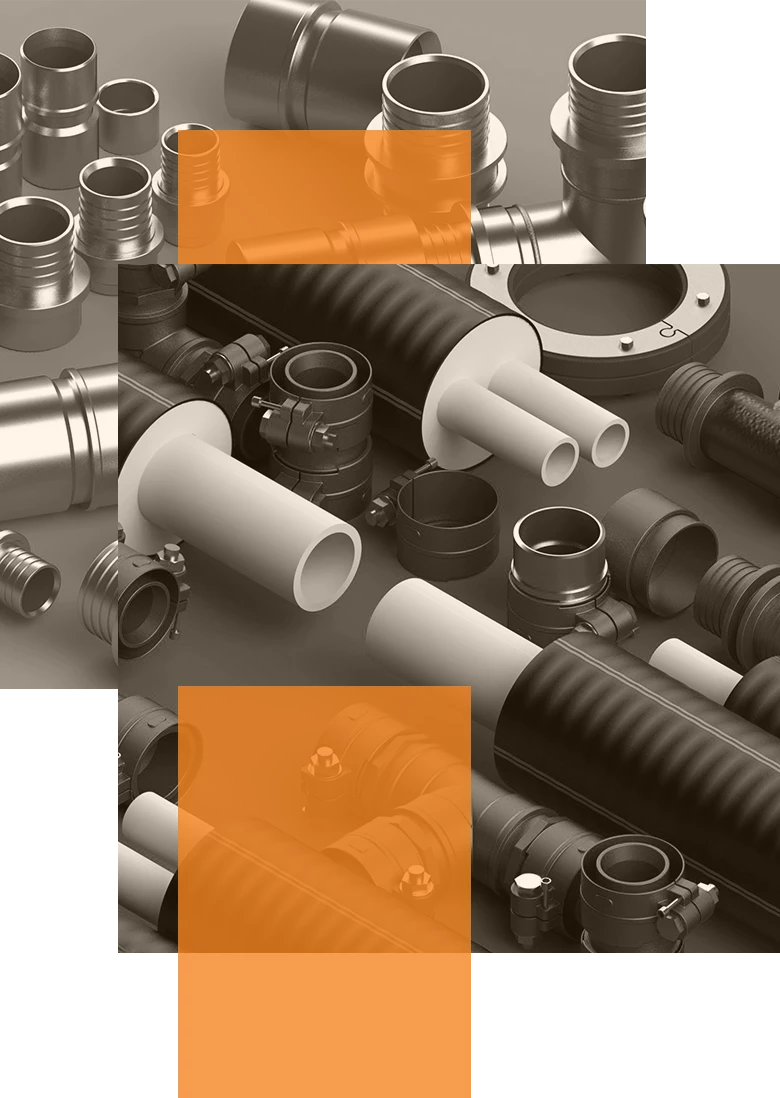 Comprehensive heating services
---
We operate across Poland and in the EU, daily advising our customers and investors on the choice of heating services.
---
We offer comprehensive execution of heating and gas networks, industrial installations as well as technical consultancy and static calculations for heating networks. Our team consists of seasoned professionals in management, leadership and experts with in-depth heating know-how.
---
Working with only the top suppliers from around the world, we do not make any compromises.
HEATCO's vision
---
Our aspiration is to be widely recognised in the heating industry as a provider of top-quality services, leveraging professional, innovative products and technologies, and a seasoned team of specialists.
---
We seek to create long-term value for our business partners, customers and suppliers by continually developing, maintaining and growing business relationships based on loyalty and trust.

---

Heatco is a place to inspire and motivate all team members to use their potential to the fullest.
Poznaj naszych specjalistów
Edyta Ziarko
President of the Management Board
She has a technical and economic degree, which, combined with her analytical thinking skills and creativity in project engagements, give her an excellent background in business management and leadership, bookkeeping and financial management. For many years, she has been selling industrial lubricants and complete systems for Rehau's indoor installations. As founder and leader of Heatco, she seeks to realise the company's vision, guided by the idea: "If your actions inspire others to aspire for more, learn more, do more and become more, then you are a leader".
Bartosz Ziarko
Commercial Managing Director
He has a university degree and long-time experience in sales, business management and technical consulting. For many years, he managed a foreign-owned heating company. In the course of his professional career, he led a number of major projects worth tens of millions of zlotys, which involved the construction of heating networks and the accompanying infrastructure. With commitment, determination and outside-the-box approach, he is capable of reaching highly set goals, and successfully pursuing bold plans and strategies. He always "infects" those around him with positive thinking and an outgoing attitude.
Elżbieta Wawrzyniak-Uchnast
Customer Service Manager
A university degree and over a decade's worth of experience in all-round customer service and management. She has worked in the heating industry for many years. Ela's brilliance, professionalism and an exceptional sense of humour translate into very good relationships with our customers and business partners. Privately a cat and animal lover.
Tomasz Ziarko
Trade and Logistics Specialist
Heatco's youngest team member. He has been successfully completing his goals and tasks, quickly gaining knowledge and experience. With his polite manner, an eye for detail and excellent work organisation, Tomasz provides high-quality customer service. Privately a pilot, avid traveller and aviation enthusiast.
Roman Wrona
Technical Director
Our mastermind for all things technical. Technical degree, construction qualifications and over 20 years of experience in designing and managing construction sites for heating, water and gas networks as well as modern indoor installations. His expertise, experience and a broad perspective make him an efficient technical problem-solver.
Radosław Gabała
Technical Specialist
Technical degree and several years of experience in the heating industry, including technical consultancy, static calculations for heating networks and customer service. An expert with huge intellectual and technical potential, capable of handling even the most challenging projects.