ABOUT HEATCO
---
We operate across Poland and in other EU countries, daily advising our customers and investors on the choice of heating services.
---
We offer comprehensive execution of heating and gas networks, industrial installations as well as technical consultancy and static calculations for heating networks. Our team consists of seasoned professionals in management, leadership and experts with in-depth heating know-how. Working with only the top suppliers from around the world, we do not make any compromises.
---
OUR STRENGTHS
---
We are among the leading builders of heating networks in Poland as well as the sole distributor of the Italian company Ecotech and Ecoline in Poland.
Among our suppliers are domestically and internationally renowned manufacturers of pre-insulated pipe systems, such as Logstor Ror, Ecoline, Ecotech and Radius-Kelit Infrastructure
We also sell Metrolog heating substations, Vexve, Broen and Globtos ball valves, DASL detection and monitoring system for heating networks, and Kamitech electrically welded couplings.
We have a team of highly specialised experts.
---

Comprehensive execution of heating and gas networks as well as industrial installations.
---

Building combined heat and power systems for heating companies, hotels, swimming pools and farms.
---

Technical consulting for investors and design firms on heating networks.
---

Selling complete systems of pre-insulated steel pipes, flexible pipes and systems for high temperatures.
---
HEATCO. CLASSY HEATING!
---
We provide heating services across Poland and in the EU!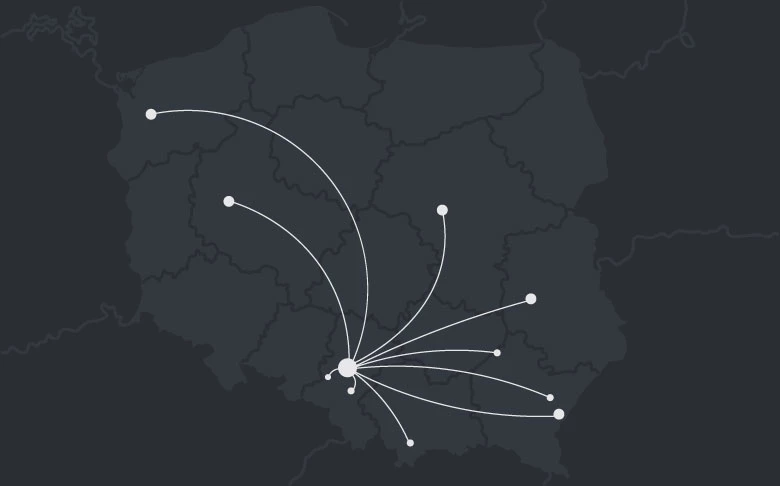 3
YEARS OF EXPERIENCE
in heating.
13
QUALIFIED PROFESSIONALS
eager to share their expertise and experience.
26
COMPLETED PROJECTS
in Poland and in the EU.